Tuesday, September 26, 2006
Family Circle
I grew up in a family of six children, four boys and two girls, all born within seven years. To say it was chaotic most of the time would be a vast understatement. We never had more than one bathroom, three bedrooms, or one telephone. Doing the laundry at our house was an on-going chore, something never totally conquered. There wasn't enough of anything, except noise and dirt. Still, we had enough family members to play kickball or monopoly without anyone else joining us. I still have good memories of all of us piled into the station wagon.

The Irwins across the street had seven hooligans hanging out the windows of their house; consequently, I never realized six or seven kids was a lot. It was just how many we had. I thought, when I grew up, I'd probably have a large family too. After having the first one at 20, I took a break, then had two more within 20 months. We decided to stop at three because we honestly figured #4 would show up in spite of our efforts to prevent him or her from doing so. We held at three. Sometimes I still wish for that fourth child. (Then I remember what college cost and come to my senses.)

Only when our children all got married did I realize we DID get to have a large family. God brought three more to our circle, and then their children began to arrive. Our circle has grown to twelve and we have hopes and dreams of more, in years to come. I thought of doing this post as a Thursday Thirteen but it felt too awkward. Instead I'd just like to tell you a little bit about each one. Why we treasure them.




This is Chris with his two boys, Grayson on the left of the photo, and Caiden on the right. His friends and co-workers often call him "Pace". Most of us who are his family call him Chris. It feels nice to have a separate name for him because we're his family. He is an awesome pastor, but an even better Daddy to his three kids. I love that he likes listening to the "preacher channel" even though I don't. He makes great chipotle chicken every time we visit, and is easy-going. He loves to sing along with the radio, and has a nice southern drawl. I love how he throws his head back and cracks up when he gets tickled. I will never forget looking up at our back door, and his head sticking through the door, with a backwards cap stuck on his head. His first words to me, "Hi Mom." I knew then he was the one she'd choose. She chose well.
This is Jeremy, with his son Landon, our newest grandchild. We met Jeremy when he was a few days shy of 19, again with a backwards facing cap shoved on his head. He was a big, bad football player back then. Really, he was a big teddybear of a boy/man, and he fell hard for our daughter. We've sat through his football games, win and lose, just like our own son's. We've watched him grow from a boy to a man. He's a West Virginia native, something we tend to tease him about. Really, though, it gave him a love for the outdoors, for trees and creeks and fishing and hunting. I love that about him. Landon and Leslie are blessed. Us too. He's going to be a great daddy. I imagine Landon will be a good fisherman and hunter, and a fine man because of his Dad's influence through the years.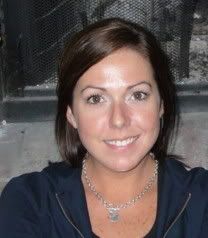 This is sweet Janae, Dan's wife. I first heard of her when Dan phoned home, a few years ago, to tell us he had a date to his school's Homecoming. He described her as "beautiful" and "elegant". I still think that's cute as can be. She's the oldest of four in her family, three of which are girls, yet she thinks of Dan's sisters as hers also. She's girly and at the same time athletic. Leslie appreciates that she loves reading People Magazine, keeping up on the current status of Brad/Angelina/Jennifer. Sarah appreciates that she loves kids, esp. hers. She just jumped into our family, which was pretty brave, and became one of us. I'm thrilled she's tall, a bit sassy at times, can get us anywhere in Dallas we need to be, and puts up with all of us. Sometimes that's a lot. I love that she loves U2. She has a nice southern drawl, cries easily, eats sushi, and calls her Mom often. She loves Don and I, and as much as we're thankful for that, we're more thankful for how she loves our son.
So God knew what he was doing. If we'd had six of our own, we might have been too worn out to treasure these extra three that came to us. Three boys, three girls. Enough for a good game of kickball, monopoly, or just to love. We didn't even have to get up for those middle of the night feedings, make them do their homework, or pay for braces. Yet, we get to love them and fold them into our ever-growing circle. We don't always do this "in-law" thing perfect, and sometimes we forget to let them know how much they mean to us; how grateful we are they are a part of our family.
posted at
11:43 PM

My organ donor list.....
This is a photo of most of my organ donor list. Back row, starting on the left, DIL Janae, son Dan, sweet hubby Don, me, daughter Leslie holding newest grandson Landon, SIL Jeremy. Front row is SIL Chris (Pace) holding Grayson, Caiden smushed in the middle, and daughter Sarah holding Miss Addison. We're leaving Saturday to see the rest of our family, who I'd also give parts to. Not that I'm really volunteering...
It's a little bit crazy around here! The kitchen looks great in one half, the other half not so slick. We're just averting our eyes for now. Our Patriarch study group met today for the first time. I think we're going to have a great year together. I woke up with a sore jaw, so I must have been just a wee bit worrisome over it. Nobody walked out, so I think we're good. I may turn into a Beth Moore groupie after this study. It's goooooooooood.
I've so appreciated all the blog love coming my way after kicking everyone off my sidebar. Mighty gracious of you all. Hope it encouraged a few of you out there to seek some balance, like I'm doing here. I haven't arrived, but I'm seeking.
Faithlifts asked me to be a guest writer for the Faithlifts spot tomorrow. Pop over to
here
on Wednesday, to read my take on this month's topic, Faith. Thank you, Heather and the team for not sending back my submittal, marked "rejected." I hope reading it will encourage you.
Finally, I'm going around corners and meeting myself. We've got a packed week, I may get in one more post before we hop on yet another plane, but I thought I'd share a photo we took right after our newest grandson, Landon's birth. This photo, top of page, is our whole little family, at least the part that Don and I started. We started with two, (sort of), grew to five very quickly, and now we're thrilled to say there are 12 of us. It's really starting to be fun when we get together for holidays, birthdays, etc. Because we've moved across the country a lot, Easter or Thanksgiving dinner was often just the five of us. I'm tickled pink to say we've just about hit a number that can actually eat a whole ham or turkey in one sitting.
I'm off to tend to the nest a bit. Next few days are full. I'll check in before we jump on the plane, when I'm putting this puppy to bed for 10 days......wonder if I'll get the shakes from withdrawal...
posted at
5:11 PM

Wednesday, September 20, 2006
Wordless Wednesday
Last week my daughter,
Sarah,
reminded me this is
supposed
to be
wordless
. Do you sense me struggling, not being able to tell you how much I absolutely love this photo of my son, Dan, now 23....
posted at
7:59 AM

Tuesday, September 12, 2006
Hotter than a Pepper Sprout
Well,
my sister, Barb
, threw the question out there, "How did you meet your Honey?" or sweetie or whatever it was. Actually, short side-story. We only call each other "Sweeetieeeee" when we're a wee bit irritated with each other. You know that name you have for each other that you sort of drag out, with the pitch raised just a bit? When we're not mad at each other, he phones and says "hello beautiful" and I say, "hello handsome." I know, sort of nauseating but we really do.
This is our wedding photo! 1981
Our kids think it's hysterical. It is, a bit.

This is us last week, tired from meeting a new grandson.
Can you tell which of us was up in the night?

My sister, Barb, and I worked at the same place. She was upstairs in Personnel and I was downstairs in Engineering. She had just done the paperwork on a new engineering student who would be working through the winter school break. She phoned me and told me to watch for some drop-dead-good-looking guy to come down the hall. I waited. OH MY GOSH! I melted when I saw him. Course I acted all cool, but inside you needed a fire extinguisher....

He worked the winter break, went back to school. He came back for the summer. Our company hired him that next winter or maybe the next one. Details are not a strong suit of mine. When I met him I had a 1 1/2 year old daughter. He played handball after work, or golf. He had no children.

He got transferred to the beautiful metropolis of Washburn, North Dakota. I was in Denver, living in an apartment, raising a little girl. I sold DuPont stock to pay a phone bill, and Conoco stock to buy steaks for a weekend date. He'd phone me from the one pay phone in the town, and we'd talk til somebody showed up, on foot, to use the phone. We flew to see each other every other weekend.

During the time we were 750 miles apart, I missed him like crazy. A co-worker in the company took a full-body photo of him in his hard hat. I melted every time I looked at it. It was framed by my bed while we were apart. I thought he was hot fire good lookin'.

We knew each other for 3 or 4 years before we dated. Once we began dating, we married because we couldn't afford to date any longer, and couldn't stand being apart. "We got married in a fever, hotter than a pepper sprout", in the basement of the Washburn court house. The judge pushed his coke bottle out of the way so the photos would look better. We still can't remember if Don paid the judge anything for doing the ceremony. I hope so. We've certainly gotten our money's worth out of it. Twenty five years and going stronger than ever. The photo is still framed, next to my bed.


Note: if I'm anything, I'm real. To a fault. With blogging, we can present ourselves to be a lot of things we aren't. I'd rather have fallout than pretend to be something I'm not. I also hope to give others out there room to do the same. We were married exactly two months before my second daughter was born. (Guess I WAS able to have more children, after all!) By our second anniversary we had three children. My husband was in a state of shock for awhile, yes, he was. Did I say God had a bit of cleaning up to do with us? Course He's still doing that. Sometimes He barely has one mess cleaned up before I make another. God doesn't tell us, "get cleaned up then come see Me." Rather, Come see Me, then I'll clean you up a bit."
posted at
10:00 PM

Monday, September 11, 2006
Where Were You?
That question's been around awhile. My parents asked it, referring to the bombing of Pearl Harbor. Again, when JFK was assassinated; then, when the Challenger exploded. Now we ask it, of September 11th. Such a monumental day in our history we simply call it by the date.
Where was I? To answer that, and not sound completely heartless, let me tell where I'd been the few previous days.
On August 30, 2001 our oldest daughter,
Sarah
, had a somewhat difficult time delivering her son, Caiden. Anyone who has a daughter who's delivered a baby understands what you experience. Wishing you could do it for them. Praying mother and baby will be okay. It's a little wearing.
A week after Caiden was born, Friday, September 7, 2001, was the second football game of our son, Dan's senior year. We saw him intercept a pass, then get tackled mid-air and go down out of bounds. He seemed to lie there, a crumpled mess, for an eternity. Something was wrong. Sitting on the top row of the home bleachers, I started beating on my husbands leg, saying, "He's not moving, he's not moving. When he started writhing on the sideline I took a breath. Still, he didn't get up. The team physician went over, knelt down beside him. We made our way down the bleachers, walked across the field. When we reached him, it was apparent his ankle was broken; it would require surgery and end his senior football season. In pain, I heard him say, "Mom, I'm not ready to be done." Prying his football pads and helmet off, wheeling him into the back of the ambulance, climbing into the front with the driver, felt surreal. I spent the remainder of the weekend in the hospital, where he had a metal plate screwed into his ankle. He came home in a wheelchair, heartbroken.
I don't want to over-dramatize his injury. He could move limbs. He was going to be fine. Emotionally he wasn't so great, and consequently, neither was I. Dan was an athlete. Starting lineup football, starter basketball, track team, possible college scholarships. Since he was 5, playing sports defined him. On September 11, he was in the family room in a hospital bed we'd set up for him. It had been a long weekend, involving little sleep, shots for pain, visitors, raw emotions.
When I turned on the TV that morning, I saw coverage of the first tower being hit. I really couldn't absorb it. When the second one was hit, I thought NYC was being attacked. I began to hear of a plane circling in
our
area, southwestern PA. I think I phoned my daughters. I imagine I phoned my husband at work. I don't remember the sequence of events very well.
When Flight 93 went down, my
mother
phoned. I remember telling her 'it didn't really affect me. We were okay'. I knew something was wrong, but there was no room in my world that morning for more. Of anything. I turned off the TV, went back to caring for my son. There wasn't enough in me to watch bodies falling from top floors of skyscrapers and care for my son. So I chose to tend to my son's needs and tune out.
It took two years to absorb that day. I was so spent, after Caiden's birth, and our son's injury, I had no emotions to offer up in September 2001. Since then, I've read the biography of Todd Beamer. The crash site of Flight 93 is near where my husband and I often camp. It's a beautiful, wooded area with rolling hills. We've been twice to stand by the fence that protects what is essentially a burial ground for all those on board that flight. The temporary memorial consists of crosses and photos posted of every person on the plane. It feels very real when you are there, looking across that field that still has a carved out look to it. There is a separate road and entrance, reserved for relatives of the victims of that flight, so they can get closer. By right, we stand back a bit.
I never was able to get my arms around the vastness of the event. September 11 is defined in my heart by one plane, and really one man, Todd Beamer. The wife and children he left behind. If you haven't read the book, "Let's Roll", you will be moved by Lisa's steadfastness, her testimony, through incredibly difficult circumstances. She had two small children and was pregnant when Todd died. When I think of September 11, I wonder how Lisa is doing. One woman, one family. When her child was born, it made the paper. I hurt for her to have her grief made public, again.
When my husband and I flew a few weeks after September 11, to finally meet Caiden, there were soldiers with machine guns in the airport. It was a very somber place. People were still quiet, serious. Since then my nephew has done two stints in Iraq, leaving behind a wife and small child while he served. We didn't take his time there lightly. We prayed fervently for him to come home. He did. We're grateful for God's protection and mercy. One soldier. One family.
Where am I now, writing this post? I'm 37,000 miles up, flying over Texarkana, Memphis and Bowling Green, headed home. I was not allowed to bring any liquids on board this flight. There were again soldiers in the airport. I prayed for their safety as we passed each other.
September 11 didn't evoke fear in me. It evoked empathy. Everyday empathy. What happened to us as a nation, a world, gave me a new awareness that others hurt. God doesn't give us more than we can bear without Him, but life still sometimes feels full to overflowing. The woman who cut me off on the highway may have all she can handle right now with a husband who left her with a bunch of kids and bills she can't pay. The grouchy grocery clerk may have a child with an addiction problem. Or an addiction problem himself. The woman in my Bible study who isn't very friendly may not be able to tell me her husband just lost his job, or is having an affair. Or bankruptcy is looming. Life's hard, more days than not. Sometimes we have all we can absorb. September 11 changed me. It just took awhile.
Five years later, Lisa Beamer and her three children are on my mind, and in my prayers. I think she'll be thankful when this day, the five year anniversary, is over and she can put her children to bed. She can miss her husband in the privacy of her heart, not for the whole world to observe. One woman, one man. I know my world is small. It's just whittled down to a size I can handle.
To read more remembrances of September 11, go visit
Shannon
.
posted at
7:00 AM

Saturday, September 09, 2006
Call Him Sir Jeremy
I fly home tomorrow. We're down to the last day here. I suspect we'll cram it full to the brim and overflowing. A bit more cleaning, cooking, meeting the family for church tonight. I don't think we have to go to Babies 'R Us today, after three days in a row!
We'll be up a bit early to make my flight. So two days ago, new Daddy Jeremy came to me, "Bev, I've got a proposition for you." If you knew Jeremy, you'd know to hesitate. It usually involves making him pancakes or something along that line. Instead he said, "how about Friday night you and I take all the shifts?" We'd planned for them to go on a "date" and me be the first official babysitter. So when they got home last night, Leslie tucked herself in, Jeremy took the midnight feeding and I went to bed also. I got my wakeup call at 7 am and Jeremy is now curled up on the sofa for a bit more shut eye. Leslie? She's still in bed at 8:30 am.
This new mommy has been sleeping for EIGHT HOURS STRAIGHT....Their baby is 11 days old. Often, when new mothers get together, after they all explain blow-by-blow their labor and delivery - the next hot topic is how old their baby was before they slept through the night.
Doesn't matter in this household. Sweet Jeremy, smart Jeremy. For years, when Leslie retells the story, she'll smile and say, "My baby was _________ old before he slept through the night, but me? I did when he was just 11 days old." Sounds a little like a few Bible stories, "...whenever stories are retold...." don't you think? I'm pretty confident I can fly home tomorrow, knowing Leslie and baby are in mighty fine hands indeed.
I think he might be available for weekend rentals. Just start with, "Jeremy, I've got a proposition for you....." He might accept payment in the form of a stack of pancakes.
posted at
8:30 AM

Thursday, September 07, 2006
Thirteen Things I Didn't Know 25Years Ago
Being with my middle "child", as she brought home a newborn, has made me think back in time. What didn't I know when I was 25? So this week, 13 things I do know now, that I didn't then. Not that it's necessarily so great having the knowledge....
Icon by
Emily
#1 I didn't know I'd look like I do, in my underwear, when I stand in front of the bathroom mirror. I can only stand it with underwear. Naked is too brutal.

#2 I didn't know I really shouldn't sunbathe with baby oil and iodine mixed together.

#3 I didn't know you never really catch up on lost sleep. And it shows. More with each passing year.

#4 I didn't know how much work it takes to be a good mother-in-law.

#5 I didn't know how many times I would completely blow it, and have to ask forgiveness, of the same people, over and over.

#6 I didn't know I would continue to be totally inept at math my entire life.

#7 I didn't know my children, in spite of their public behavior, would grow up to turn out great.

#8 I didn't know I would spend my entire time raising kids 750 miles or more away from our immediate family.

#9 I didn't know you can be a really great mother and not bake homemade cookies. Or sew halloween costumes. Or be the room mother. Or be queen of the carpool. Or accidentally, ever-so-quietly most of the time, curse under your breath, now and then. You can.

#10 I didn't know being a godly wife and investing your life's effort into raising your children is the highest calling, a worthy ministry, and should not be shortchanged to volunteer for ANYTHING!

#11 I didn't know "babyfat" can stay with you for life.

#12 I didn't know it's not how much you know, but rather how much you care that tells people they are an important part of your life. Superiority is overrated.

#13 I didn't know, at 25, that at 51 I'd still be in the process of growing up. Doing it daily. Blowing it, getting up, brushing myself off and trying again.

These are not listed in any order of importance, but I have to tell you, #1 bothers me on any given day...
Get the Thursday Thirteen code here!

The purpose of the meme is to get to know everyone who participates a little bit better every Thursday. Visiting fellow Thirteeners is encouraged! If you participate, leave the link to your Thirteen in others comments. It's easy, and fun! Be sure to update your Thirteen with links that are left for you, as well! I will link to everyone who participates and leaves a link to their 13 things. Trackbacks, pings, comment links accepted!

View More Thursday Thirteen Participants
posted at
6:00 AM

Monday, September 04, 2006
Trips down the Rough Road of Memory Lane
Don and I arrived last Thursday to meet our newest grandson, Landon. We also planned to pitch in as needed. Thursday ended up being a bit of a melt-down day. Little Landon brought with him all sorts of new situations, challenges. Leslie and Jeremy were worn out by the time we arrived. They'd hoped their first night home, Wednesday, would be this great bonding experience. They bonded by holding on for dear life.

Friday was spent with the pediatrician, obstetrician and a visit to the lactation specialist. Kind, caring people who reassured this young couple they will indeed live through the first months of being parents. Landon will be one week old tomorrow, and we've been averaging 4-6 hours of sleep a night. He's doing great; the rest of us are a little war-weary.

Watching the first week of this little one's life unfold, and seeing his parents begin their journey through parenting has made me think back 25-30 years ago. I remembered phoning my mother-in-law the first night Sarah was home, at 3 am, in tears. I will never forget she was gracious enough to come over in the middle of a snowy February night to burp her for me. That feeling of sitting in a rocking chair, alone, with a crying infant - the loneliness and sense of being completely overwhelmed. I've also been aware of how much I've forgotten. Some of the really tough times are very shadowy recollections. Having a child suffer through colic for five months built character, but I sure wouldn't sign up for the lessons again.

I've seen Landon welcomed into our family; we're all so happy to finally see what Leslie's "bump" looks like. He looks just like Jeremy, a good reminder that our family is truly enlarged beyond the five of us. Watching Leslie's siblings and their spouses come forward with support has been so very gratifying. It doesn't seem that long ago our three kids were fighting in the car about having to breathe the same air. Watching one support the other - wow, our parenting worked! They not only love each other, they like each other too. I find the "like" more remarkable, and rewarding.

Landon's little house is still not a well-oiled machine. It's moving more like a hand-mower than a self-propelled one right now. It's an interesting exercise, as a mother, to step back, watch these new parents dip their toes into the vast world of parenting, praying like crazy for them, but hesitating to offer too much help. We learned by doing, even when it was exhausting, discouraging, overwhelming. They will too. It's such a gracious gift from God that they get to go through all this, even if it doesn't feel like it for the 4 am feeding. It will, when they look back.
posted at
12:34 AM